'Lest We Forget'
The 2014 Wreningham Art Exhibition

This year, we decided to commemorate the centenary of the start of World War One by devoting our annual art exhibition to images and artwork depicting events, ideas and thoughts related to this event. Thank you to all the parents and visitors who came to admire the children's work.
Every child in school worked on a piece of artwork, with the four classes each choosing a theme and artistic technique.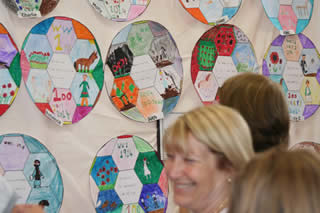 Class 1 produced some striking poppy paintings, adding some realism to there creations by adding texture as well as stunning colour.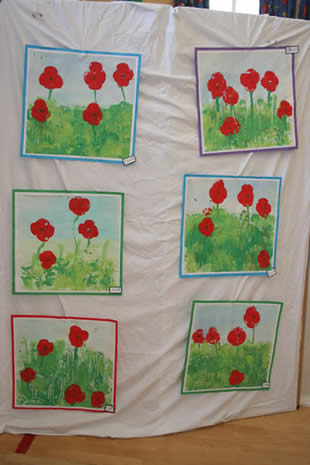 Class 2 choose the famous football match, played by the soldiers of both sides in no-man's land, as inspiration from their bold and bright football display, with some fantastic drawing skills in evidence.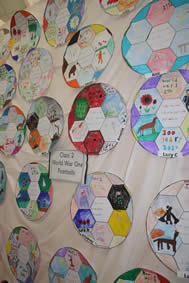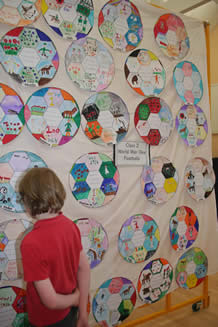 Class 3 actually depicted the football match itself, but cleverly adopted the style of Lowry to create some 'sparkling' pictures of the Christmas Day pause in the hostilities.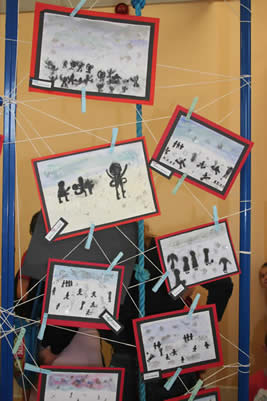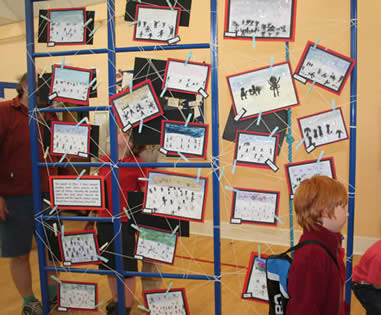 Class 4 showed their developing water colour skills with some simple but stylistic framed poppies, along with more intricate poppy field landscapes.